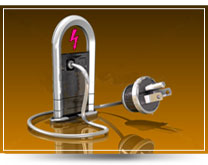 Welcome to Tejas Electricals !
The year 1980 saw an Evolution, small sized company like TEJAS ELECTRICALS which started supporting Residential, Commercial & Industrial Projects in and around Bangalore city has a good reputation with its customers.
This company has come a long way with nearing two decades of sustained and effective strategies, has turned Tejas Electricals from a Modest Company into a reputed and reliable organization. We have successfully completed our projects at Mysore, Bangalore, Hyderabad, Calicut, Cochin, Mumbai, Pune, Salem, Madurai and Chennai..